FAQS COPIER MAINTENANCE CONTRACTS | COPIER RENTALS | COPIER SALES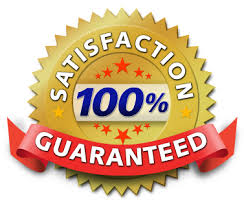 Try it in your office, before you buy or rent! • Free delivery & Set up
Try it today!
Q?

Do you have other copiers in stock that are not listed on the site?

A.

Yes, we have a constantly-changing inventory that is quite   extensive. If you are interested in a copier that you do not see listed, please contact us at 763-509-0054

Q?

I still have more questions – can I talk to someone at JR Copier of MN, LLC?

A.

Of course. At anytime during your process of shopping for a digital copier you can speak to one of our Copier Specialists.

Q?

Should I put my copier under a maintenance contract?

A.

What are the costs associated with that? Once an authorized   technician installs your copier, it is now eligible for a service contract. Depending on your volume you may wish to have a full-service maintenance   contract for the copier. Normally, these contracts are based on a minimum monthly volume of copies and cover all labor, parts and consumables (i.e. - drum units & toner). If you have a high monthly volume this may be the most cost effective way to service your copier. If you do not choose to  have a service contract, any service or parts needed would be on a "time and   materials" basis where each service visit has a cost associated with it.

Q?

What is a refurbished copier?

A.

A "gently used" copier with a low meter count   that our copier service technicians refurbish - inspect, service, update & certify for resale.
We acquire these copiers from off-lease, repossessions   and trade-ins. Each of these copiers is in excellent working order, has a brand   new major parts (Drums - Fuser rollers - Developers - Paper feed wheels)   installed and is sold with a full warranty.

Q?

Do your copiers come with a warranty?

A.

Yes, all of our   copiers are sold with a full warranty: 1 Year Major Copier Malfunction Warranty,   90 Day Parts and labor Warranty, and all of our copiers are guaranteed to be   put under a full-service maintenance contract.

Q?

How much money can I save by purchasing one of your used copiers?

A.

Typically, a new copier has an MSRP (Manufacturers' Suggested Retail Price)   ranging from $5,000 to $50,000+. Our copiers sell for, on average,  50% or   less than the MSRP. For example:

XEROX Docucolor 242 Color Digital copier MSRP $42,000.00 - Our Price   $11,900.00      RADF • Network Print Board •  Finisher Stapler • 40   CPM • As you can see, that is a substantial savings for a copier with a   warranty that is still eligible for a service contract.

Q?

Will we receive user's manuals or any documentation about our copier?

A.

Yes, included with your copier will be a user's manual in   hard copy and/or a CD containing a user's manual. We will also include a flyer that will have other customer support information in case you wish to contact   JR Copier of Minnesota,LLC.