Fairfield, NJ – Jan 26, 2015 - KYOCERA Document Solutions America, one of the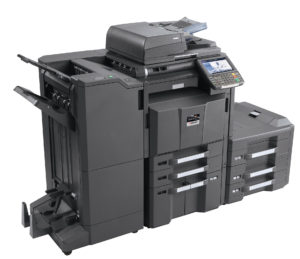 world's leading document solutions companies, today announced ten Buyers Laboratory, Inc. (BLI) awards for multiple multifunctional products within their line-up. Kyocera was commended for unprecedented reliability, exceptional color output and outstanding environmental features. The independent lab's award criteria is rigorous and Kyocera's advanced features across its entire range stood out, enabling them to achieve BLI's prestigious 'Winter Pick 2015' awards.
These much sought-after accolades were given after extensive testing over several months. During the test period, the Kyocera products surpassed the others for reliability and gained top marks for image quality. Special mention was made of Kyocera's software development platform, HyPAS; which allows for integration with an extensive number of Kyocera-developed business applications and third-party partner products. Examples includes Kyocera-developed CentraQ Pro, DMS Link and PinPoint Scan, as well as integration into Microsoft SharePoint offerings and Microsoft Exchange through Kyocera-developed connectors.
"At Kyocera our primary objective is to resolve an organization's business challenges through a total document solutions approach." said Danielle Wolowitz, senior director corporate marketing for KYOCERA Document Solutions America. "This proven approach allows Kyocera to leverage its device technology, business applications and customized services in a way that satisfies the customer's need for performance, reliability and value. We are honored to have once again won these prestigious awards; and that BLI has validated Kyocera's role as a leading provider of document imaging technology for any office environment."
Kyocera also received recognition for its crisp print quality and excellent utility features. The feature-rich, intuitive KX 6.0 print driver, standard across all devices, brings increased flexibility and efficiency to the office. The TASKalfa and ECOSYS products in the tests have strong green credentials, as noted by Martin Soane, BLI's Lab manager, who stated, "When durability is combined with a high average toner yield and the long-life drum, users can expect minimal downtime and, ultimately, a very low cost of ownership."
Outstanding Multifunctional Devices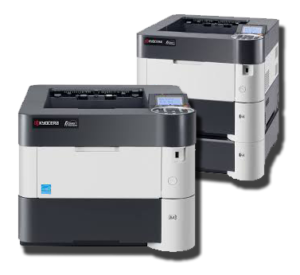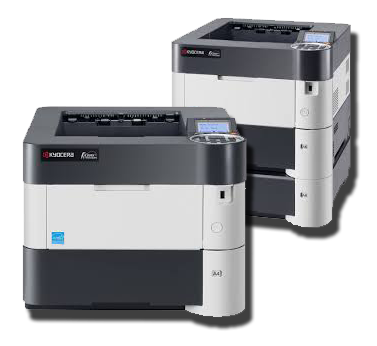 "Kyocera delivered a remarkable performance this Pick season, taking home wins in nearly every category from mid- to high-volume in both monochrome and color", said Pete Emory, BLI director of Laboratory Testing. "Time and again, Kyocera impresses us with their consistency across product lines and their clear emphasis on convenience for the end user," he continued.
The TASKalfa 8001i, 3510i and 3010i were the recipients in the monochrome MFP category, while the TASKalfa 7551ci, 6551ci and 3551ci were the winners in the color MFP category. All in all, the devices stood out most for their exceptional reliability and ease of use. BLI analysts praised these models for convenient features such as the ability to add shortcuts to control panel menus with the push of a button and their redesigned print driver, which includes PCL and PostScript and the ability for users to seamlessly switch between them.
For its exemplary image quality and business application / solutions compatibility, the ECOSYS M3550idn has been honored with the BLI Winter 2015 Pick for Outstanding A4 Monochrome MFP for Mid-Size to Large Workgroups. This 52-ppm desktop multifunctional printer proved to be highly reliable, requiring no service of any kind over the 125,000 impression test duration.
Outstanding Achievement in Energy Efficiency
Kyocera continued to validate its commitment to 'best in class' energy efficiency. When compared to comparable monochrome MFPs in its speed class, both the ECOSYS M3560idn and ECOSYS M3550idn consumed 47 percent less energy than the competitive average, while the ECOSYS M6526cdn consumed 43 percent less energy than average. Each device also incorporates standard energy-saving features such as toner-save mode to help reduce toner use while printing and copying, and a proof mode which helps to reduce paper and consumable waste.
Model & Winter Pick
TASKalfa 8001i - Outstanding 71- to 80-ppm A3 Monochrome MFP
TASKalfa 3510i - Outstanding Entry-Level 31- to 40-ppm A3 Monochrome MFP
TASKalfa 3010i - Outstanding 21- to 30-ppm A3 Monochrome MFP
TASKalfa 7551ci - Outstanding 71- to 80-ppm A3 Color MFP
TASKalfa 6551ci - Outstanding 61- to 70-ppm A3 Color MFP
TASKalfa 3551ci - Outstanding 31- to 40-ppm A3 Color MFP
ECOSYS M3550idn - Outstanding A4 Monochrome MFP for Mid-Size to Large Workgroups
ECOSYS M3550idn - Outstanding Achievement in Energy Efficiency
ECOSYS M3560idn - Outstanding Achievement in Energy Efficiency
ECOSYS M6526cdn - Outstanding Achievement in Energy Efficiency
ABOUT KYOCERA DOCUMENT SOLUTIONS AMERICA
KYOCERA Document Solutions America, Inc. (www.kyoceradocumentsolutions.com/us), headquartered in Fairfield, N.J., is a leading provider of computer-connectable document imaging and document management systems, including network-ready digital MFPs/printers, laser printers, color MFPs/printers, digital laser facsimiles, and multifunctional and wide format imaging solutions. KYOCERA Document Solutions America is a group company of KYOCERA Document Solutions Inc., a core company of the Kyocera Corporation, the world's leading developer and manufacturer of advanced ceramics and associated products, including telecommunications equipment, semiconductor packages and electronic components. KYOCERA Document Solutions America, the first document solutions company with third-party certified sales data, has earned numerous honors for its products' high performance, reliability and cost efficiency. Kyocera Corporation's consolidated net revenues exceeded $14.05 billion for the fiscal year ending on March 31, 2014.
ABOUT BUYERS LABORATORY LLC
Buyers Laboratory LLC (BLI) is the imaging industry's leading independent provider of analytical information and services. For over 50 years, buyers have relied on BLI data when making purchasing decisions, while industry professionals have turned to it for competitive intelligence when creating marketing strategies. BLI's services, which are also accessible via mobile devices, include a comprehensive library of test reports, images, and manufacturer's literature—as well as industry tools that help configure products, calculate total cost-of-ownership (TCO), and determine annual power usage. BLI also consults with manufacturers, helping them develop and market more efficient products and consumables.
All trademarks or copyrights are the property of their respective owners
Visist our Kyocera vitual demo room