XEROX DOCUCOLOR 7002/8002 7000/8000 Digital Presses
• 70/80 Pages per minute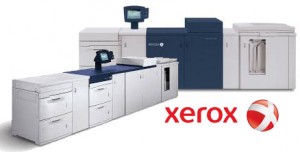 • Color – B&W
• Finisher
• Low Cost per copy
Service contract available!
Xerox and all of their model #'s are Registered trademarks of Xerox Corporation... JR Copier of Minnesota is not affiliated with Xerox Corporation except for that fact that we love'em!
XEROX Digital Presses
Consistent color image quality, job to job, operator to operator, machine to machine delivers professional results that are sure to impress Increased productivity with automated color management tools Automated calibration (totally hands-free), spot color (Pantone® matching) and advanced profiling (more stable color) streamline your workflow and free your operators to focus on running the print jobs that earn you profit.

Let's Talk!
We know copiers...
Give us a call so we can provide the best equipment for your needs! At a small business budget. 763.509.0054