We can save you $1,000's on your next copier!
Simply buy, rent or lease an eligible copier through JR Copier of Minnesota. Complete the form below to have a staff member contact you about this limited-time offer.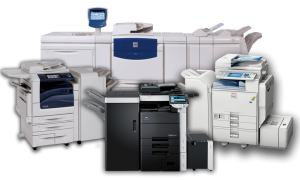 [contact-form-7 id="2135" title="Copier rental quote"]
LOOKING FOR THE RIGHT COPIER?
We provide you with the highest quality pre-owned and remanufactured office equipment at unbeatable prices. Why spend big money on a brand new copier, when you can buy a refurbished one for a fraction of the cost!
• Looking for a manufacturer you can trust? We offer many brand names!
• Looking for a selection of products? We sell reconditioned and refurbished machines as well as brand new ones!
• Looking to save money? Our prices are up to 60% off the Manufacturer's Retail (List) Price!
• Looking for a guarantee on your product? We offer a full warranty!
• Looking for a company you can trust? We have many years of experience!

Print Smarter with our Color and Black & White Copiers
Whatever your need, whatever the size of your company, we are here to help you work more efficiently and securely. We offer a wide range of products, from high-speed color Multifunction Printers (MFP) to super-efficient black & white printers to scanners and fax machines. we carry MFPs : • Color printing speeds up to 80 PPM • B&W printing speeds up to 125 PPM • High print resolution • Full copy, print, scan and fax features built in • Network printing and scanning • Net ready 3rd generation • Heavy-duty, high security features • Eco friendly | Let's Talk .... 763.509.0054