What are the key features you should look at while considering purchase of a new or used copier.
(MFP) Multi Function Printer - Copiers and printers are among the largest investments you will make to keep your office running as efficiently as possible. Whether you are buying a MFP for a small office space or investing in several copiers for multiple offices, you need to make sure you are buying equipment designed with several key features and fits within your budget. Because some machines do need to be serviced regularly, you will need to take some time to compare brands, service agreements, and warranty information before making the purchase.
Here are some key things to look for when purchasing business copiers for the office.
Print speed – Unlike older models that capped out at around 30 pages per minute (ppm), newer digital copiers are capable of printing anywhere from 22 ppm on the low end up to 100 ppm with deluxe models. Reducing warm-up requirements, "first copy out" speeds have also improved and now range between 3.5 to 7.5 seconds.
Print volume – Depending on the size of the machine, paper capacity is often listed as "tray" and "cassette." Basic models are capable of 100 sheets in the tray and 250 in the cassette. Large-scale, multifunction machines can accommodate up to 500 sheets in the tray and more than 2,000 sheets often distributed throughout two or more cassettes.
Added functionalities – These are the features that really have the potential to cut costs throughout your organization. Multifunctional machines may include wireless connectivity, interactive touch-screen controls, image editing, large built-in hard drives for document storage, enhanced security and reduced operational costs through Energy Star compliance.
Graphic capabilities – Commonly known as multifunction or production printers, models with graphic capabilities ensure the highest resolution (2,400 x 2,400 dpi is standard) as well as color management through five-color control. These models provide reliable and exact reproduction of source material, whether it's taken from an existing physical document or produced new through one of a myriad of compatible software platforms.
New vs. used
One of the main questions many business owners confront is whether it will be more cost-effective to purchase new or used equipment. But with the reduction in cost of new technology, the marked improvements in performance mentioned above, and the increasing difficulty associated with finding parts and toner for older machines, a used copier will probably not be the best way to go for most businesses.
Add in repairs and maintenance and the fact that most of these printers will not be covered by a service plan or warranty, and you're looking at some hefty costs when something goes wrong – not to mention the cost of downtime to your business.
That said, if you only plan on using it for the occasional copy here and there, a used model may work just fine. And it will definitely save you quite a bit of money up front. Here are the average costs for used and new copiers:
Midrange copiers – Used models go for $4000 to $20,000, with many models available for around $4,750; new models start around $6,300 and go as high as $23,000.
Production copiers – Expect to pay $5,700 to $17,000 used, with many models available for about $9,000; new copiers start around $33,000 to $36,000 and extend well into the $70,000 range and above.
It's also worth noting that repair costs on a machine without a service contract or warranty start around $95 per hour for on-site service, not including the cost of part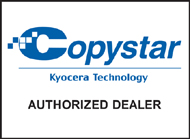 s.
Buy vs. lease
This is another big question for many business owners, and one that is often not cut and dried. On the one hand, a lease may offer tax incentives, but you may also be able to claim depreciation with the purchase of a machine.
The real question when deciding whether to buy or lease is related to your estimated use. Take a moment to factor your seasonal increases and decreases in production, as well as any expected business growth in the coming one to three years. Now how many copies on average do you expect to make each month?
---
---
If you are anywhere in the Twin Cities metro area, or west side of WI and would like service or repair in our service area fill out the form below and I'll get back to you ASAP.

As always feel free to ask me any copier buying or service question and I'll do my best to give you a solid answer.

Thanks for stopping by.
IF YOU HAVE QUESTIONS ABOUT COPIERS OR WOULD LIKE A NO BS COPIER OR PRINTER QUOTE PLEASE CONTACT ME 763-509-0054 OR FILL OUT THE FORM (TALK TO AN EXPERT) 
---